Home Free Tour Locations
Home Free is on tour again and bringing sold out concerts to some of the best concert venues around. Check out the latest and upcoming Home Free tour locations below. The venues below are excited to be hosting the high anticipated Home Free concert tour!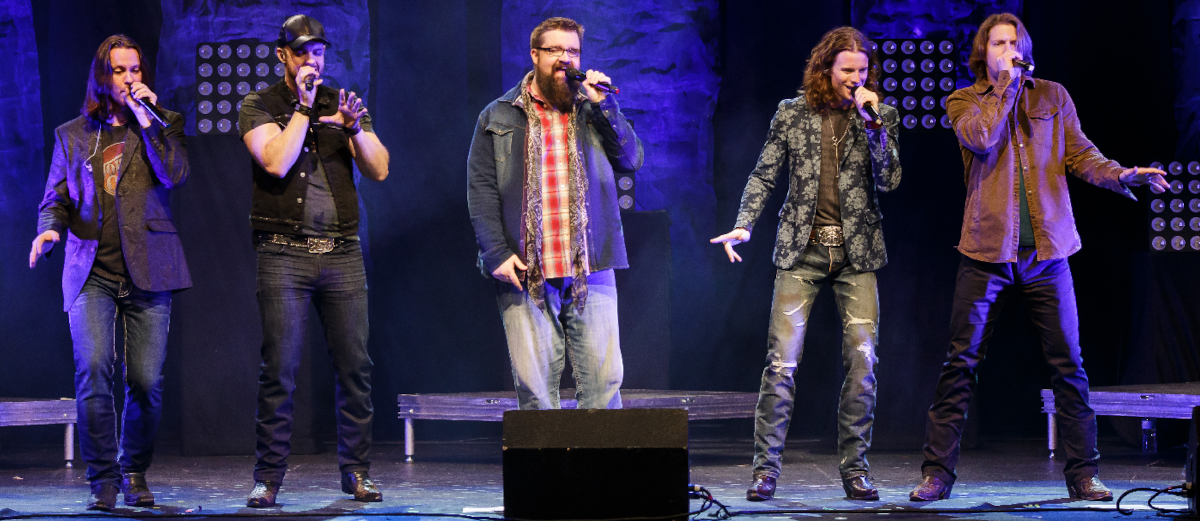 When the group first formed, Home Free Vocal Group spent most of their concert tours playing at fairs and festivals across the US. They also did some time working on cruise ships performing concerts for vacationers. But then after their Sing-Off success, the group went on a Sing-Off Tour and then headlined their 2014 Crazy Life Tour. And during this first year of touring, the group had 48 concert appearances.
The band then used 2015 to complete their Full of Cheer Tour. They also completed the Spring Tour, and started their Don't It Feel Good Tour, which led to a year with over 100 concert and live show appearances.
After completing the Don't It Feel Good tour in 2016, the band played their A Country Christmas Tour later that year, with their fanbase growing. This was also the first year the band took their act outside of the US with tour dates in Birmingham, UK, St. Andrews, Scotland, and London. They were planning a tour date in Dublin, but the event was canceled due to weather. Later that year also saw the group's first concert in Central Europe, when they played in Pertisau, Austria during the "2nd European Country Festival".
Later, the band played dates during their Dive Bar Saints World Tour, but dates were canceled due to the COVID-19 pandemic. The band later played in the US for the Dive Bar Saints Christmas Tour starting in December 2019.
One of the most interesting facets of the group was an Indiegogo campaign announced on October 8, 2020 to fund a virtual holiday concert called "Warmest Winter" which would coincide with the release of a CD of the same name. And the campaign met it's funding goals in nine hours, with stretch goals added after the fact. The pre-filmed concert was then streamed from December 2 to December 5 2020.